"Deep down within the heart there is a stillness which is healing, a trust in the universal laws which is unwavering, and a strength which is rock-like. But because it is so deep we need both patience and perseverance when digging for it."  – Paul Brunton, The Notebooks of Paul Brunton
What to Expect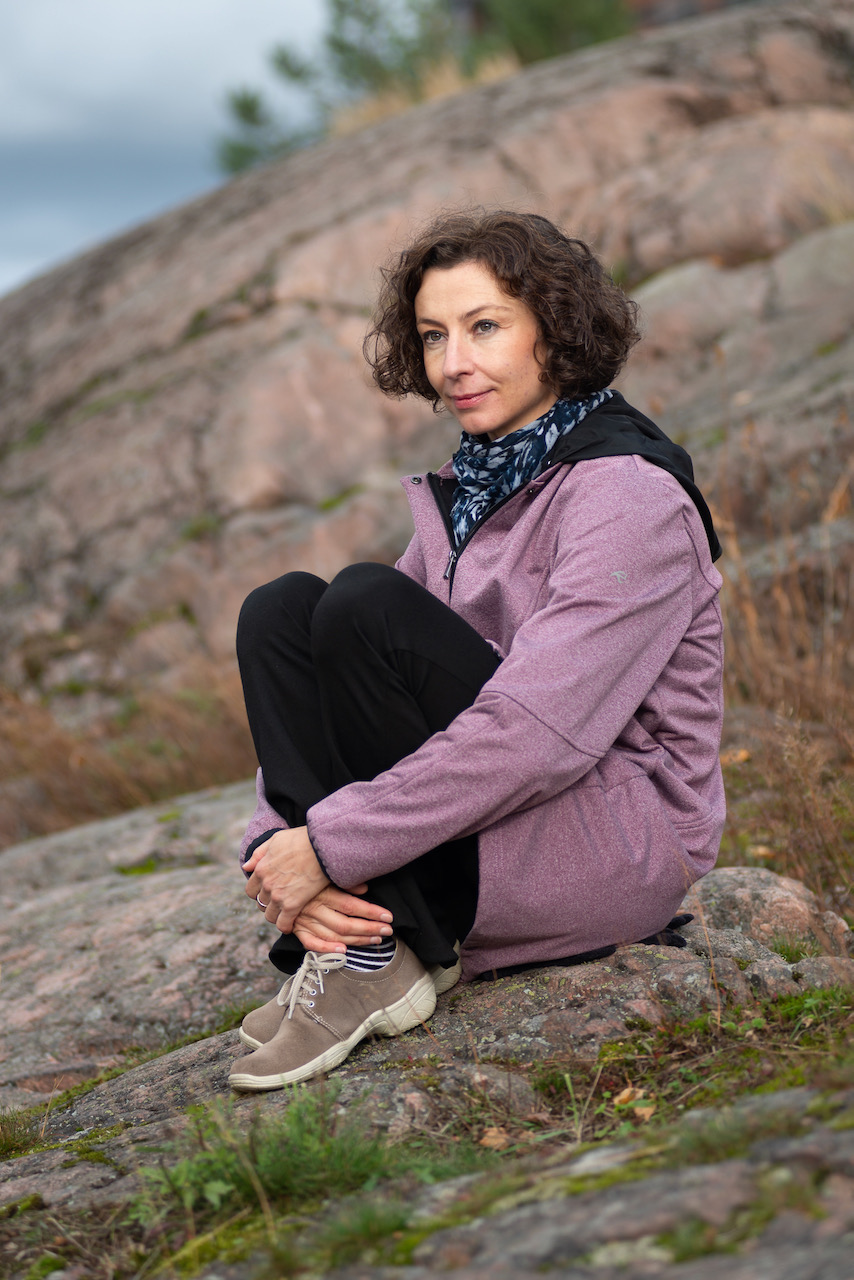 My name is Kateřina Mononen, I am a qualified psychologist working in the Helsinki area. I am licensed by Valvira in Finland. My work is based on psychoanalytic and psychodynamic theories (Guided Affective Imagery) and MBSR (Mindfulness Based Stress Reduction).
I emphasize a trustful relationship, true listening and an empathic, accepting and non-judging attitude. I use mental imagery, unconscious symbols, dreamwork, different relaxation techniques and practice of mindfulness in my work.
I focus mainly on stress reduction by solving inner conflicts and rediscovering life contentment. I believe that our minds and bodies work together as a unit. Stress causes damage that we experience on both psychological and physiological levels, and prevents us from living in harmony with ourselves and the world around us.
During my consultations, I work with you to find inner resources and coping mechanisms to overcome current difficulties. To allow you to experience the world from a new perspective, I guide and orientate your feelings, attitudes, thoughts and actions and support you to break non-functional patterns of behavior. I believe the key to finding solutions to our problems lies within ourselves; my role is to help you discover the key.
Publications 
How to cope with life in a foreign country. DUO for intercultural families, Helsinki 2015, http://en.duoduo.fi/library
Dva roky bez spánku. Psychologie Dnes, Praha 5/2015
Mononen, K., Ôsterman, P.: Elämä vierassa maassa. Puhutaan Suomea, Helsinki 3/2015
Qualifications
Valvira (The National Supervisory Authority for Welfare and Health) qualified psychologist, 2013
Education
Charles University, Prague, Faculty of Philosophy, Psychology with clinical specialization (MA) 2000-2005
Jyväskylän yliopisto, Jyväskylä, Faculty of Psychology, studying ex-change programme, 2002-2004
Charles University, Prague, Faculty of Science, Biology (BA), Anthropology (MA) 1993-1999
Training
Undergoing psychotherapeutic training of Czech Society for Guided Affective Imagery, Brno (2006-, 500 h., ongoing), status of Candidate (2007)
International conference for Guided Affective Imagery, Velehrad, 2019, 29 h.
International conference for Guided Affective Imagery, Kuks, 2017, 29 h.
Member of Czech Society for Guided Affective Imagery, Brno (2007-, ongoing)
MBSR (Mindfulness Based Stress Reduction), Psychoterapy Institute, Helsinki (T.Malinen 2013-2015, 42,5h.)
Loving Kindness Meditation Metta Bhavana, Mindfulness of Breathing Meditation Practice (2012-, ongoing), Chanting of Mantra (Akasaka 2013-2016, 48h.), Basic course of Meditation and Buddhism (Sanghadaka, Karunasiha, 2013, 21h.), Triratna Buddhist Community, Helsinki
International conference for Guided Affective Imagery, Prague, 2011, 29 h.
Hypnosis, Division for hypnosis of the Czech psychiatric society and Psychiatric sanatorium in Kromeriz, Kromeriz (S.Kratochvil, 2010, 40h.)
International conference for Guided Affective Imagery, Źďár nas Sázavou, 2009, 25 h.
Hypnosis, University of Jyväskylä, Jyväskylä (P.J.Hawkins 2002, 40h.)
Nonverbal Techniques in Psychotherapy (relaxation, body work, art therapy, music therapy etc.), Centre for Youth and Family Therapy, Prague (J.Vodnanska,1998,120h.)
Work Experience in Psychology
Ad Rem Counselling + 2500 counselling hours since 2015
Psychological Counselling, MedicLine under Cline C Services (consultations, hypnosis, psychotherapy), Prague (2007-2010)
Psychologist in Fund for Children in Need (diagnostics, crisis intervention, psychotherapy), Prague (2006-2008)
Consultant and Psychologist in Recruitment Agency AXIOS (diagnostics in selective procedures, assesment center), Prague (2005-2007)
Influence
In my life I have been most influenced by : my parents, my brother and my grandmother, my husband and my children, relatives and friends, all the important people I have met, life experiences, culture of my country and Finland, C.G.Jung, H.Leuner, V.Kast, L.Reddemann, R.A.Johnson, E.Tomáš, P.Brunton, F.Drtikol, J.K.Zinn, E.Tolle, R.Spira, yoga and buddhism.
"We spend so little time in the present moment that it's anything but ordinary." – Andy Puddicombe